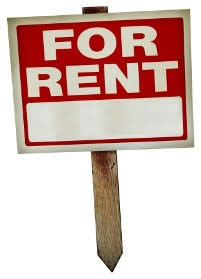 Getting a place to rent can be quite a challenge. It could take anywhere from a few days to few weeks or even more. We discovered an interesting article that talks about things to consider when Renting a new place. We thought to summarize and share the key guidelines that should be followed or considered.
Before you even look at a property, workout what you can afford by looking at what your outgoings are likely to be. For instance, you should expect to incur costs like
The rent which may be payable in some cases bi-annually (two years in most cases) or annually.
The tenancy agreement costs, an agent or a lawyer, whoever you decide to deal with will charge a fee for drafting the tenancy agreement.
Security deposit also known as Caution Fee to ensure compliance with the duties and obligations under the tenancy agreement.
The Caution Fee stands for a deposit, in case any damages occurs during the time frame of your tenancy, if you don't damage anything, the Caution Fee will be refunded to you.
Other costs like insurance for your belongings should also be anticipated as the landlord is only under duty to insure for the physical structure.
Consider how secure the area is; whether there are good road networks, street lights and security personnel. Listen out for noise; Generators, roaring traffic, barking dogs, because noisy neighbours could be annoying.
Check out what amenities exist in the area; good power supply, good roads, clean water supply, is there a local supermarket, hospital or nearby schools if you have kids?
Find out about public transport. Is it easy and close by? Is it regular?
Look out for car parking space. Even if you don't have a car yourself, it may come in handy when you have visitors.
What to look for in the property:
Check out the property's state of repair and if repairs are needed ask if the landlord would be willing to do them before you move in.
Check out how the windows, doors and door locks if they are vulnerable to being burgled.
Look the immediate surrounding: check whether the fences and walls are secure and whether they would require additional security.
Check out how much the Caution fee and agreement fee is. Ask the landlord to confirm how much it is and when you will get it back
Double-check the rent details. How much is it and when is it due, who you pay it to and how.
Ask the estate agent about administration costs. If you used an agent there may be extra costs when you sign the tenancy agreement or when it runs out in the future.
Work out how much anything that isn't provided will cost, you may have to save up to get everything you need.
Agent's Commission : You should expect to pay a 10% commission fee to the agent that refered him to the landlord or property caretaker
Lawyers Commission: You should expect to pay a 10% Tenancy agreement fee to the lawyer of the landlord or property caretaker.
Before signing, read, and if necessary get professional advice on, any documents you have to sign.
Length of the tenancy
Mode of rent payment
What the caution fee and agreement fee is
Who will hold it and how it will be held
How you will get it back
How much, and who will pay for work at the end of the tenancy, renewing the agreement or cleaning the property
This can be a very exciting moment and it's easy to forget a few important things:
Insure your own belongings
Make your own notes of the meter readings both for water and electricity (as the case may be) so as not to pay bills for services you did not consume.
Finally make sure you know how all the basic things on the property works.
You can learn more about the steps to take when moving house in our article here.