Nigeria Property Centre, January 6, 2020 - Nigeria Property Centre (NPC), a leading property search website in Nigeria has announced its performance figures for 2019.
The numbers show that the site attracted 11 million visits which generated 1.6 million enquiries for the property listed on the website. The number of visits to the site was up by 50% while the number of enquiries generated by NPC in 2019 was up by 72% compared to the previous year. There were 192,000 property listings added to the website in 2019 which represents a 49% increase compared to 2018.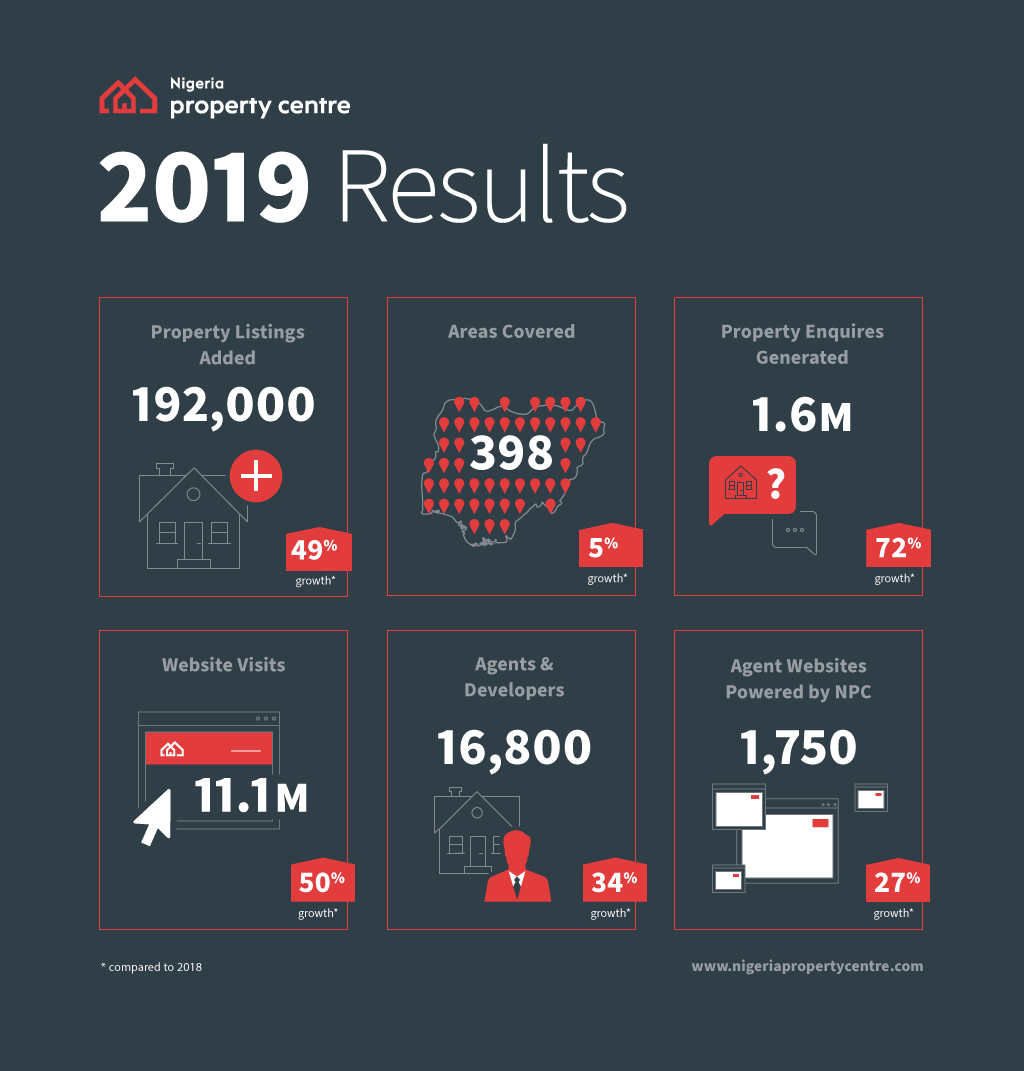 Other key metrics reported include the 16,800 agents registered on the website and 1,750 agent websites (up by 27%) which are now powered by Nigeria Property Centre.
In a statement from the founder and CEO, Nnamdi Chineme, he said: "2019 has been an excellent year for us at Nigeria Property Centre. We invested a lot in the business in 2019 which included increasing the size of our excellent team and a complete rebuild of the website on newer technology. This has put us in a great position to significantly improve the quality of service we offer agents, developers and property seekers in 2020 and beyond. We are proud of our amazing growth in the last 4 years and look forward to an even better 2020."