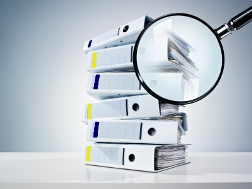 As I wrote in Part (1) of this series, there is a plethora of nasty tales resulting from paucity of due diligence before buying or renting a property in Nigeria. As we say in our local parlance over here, "shine your eye well well" before you part with your hard earned money for a property or before you sign the dotted lines. Here are issues, booby traps you must consider and sort out before you take the plunge:
Before you pay for a property, politely request for the Tax Clearance Certificate of the person selling the property to you and make sure it is up to date. This will assist you when you want to process a 'Governors Consent'. Failure to get his/her tax clearance certificate entails you paying for the sellers accumulated Tax as well as your own before your property's document will be duly perfected.
Land Use Charge or Ground Rent - Properties with a C of O (certificate of occupancy) usually attract an annual "land use charge or ground rent". More often than not, property owners seldom pay this charge and can be inadvertently inherited by whoever buys the property.  Now imagine where this charge have accumulated over the years.
Again, this underscores the importance of doing a detailed check at the tax office prior to paying for a land or a property to ascertain whether there are outstanding charges, fees that the prospective buyer risks inheriting.
Similar to the foregoing are sundry charges, fees charged by so-called omoniles (for those buying properties in South Western part of Nigeria, especially the Lagos axis). These fees come in different guises: "foundation fee", "signing fee", "community development or neighborhood improvement fee", "youth fee" and so on and so forth. These sundry fees invariably adds to the real cost of the property and must be factored in. It is worthy to note that one can negotiate for discount on these fees.
Another dicey issue, pitfall that is worth understanding and considering, is that of "service charges". This is prevalent in most "housing estates" scattered across Nigeria. Typical service charges include: Security charge, refuse disposal charge, electricity charge amongst others. Please do seek for clarifications regarding these sundry service charges otherwise they will shoot up your budget at the long run. You may need to consult a legal expert to help you breakdown the terms and conditions of a "contract of sale" because sometimes a lot of unfavorable or implicating clauses are masked in the 'fine prints' of most legal agreements.