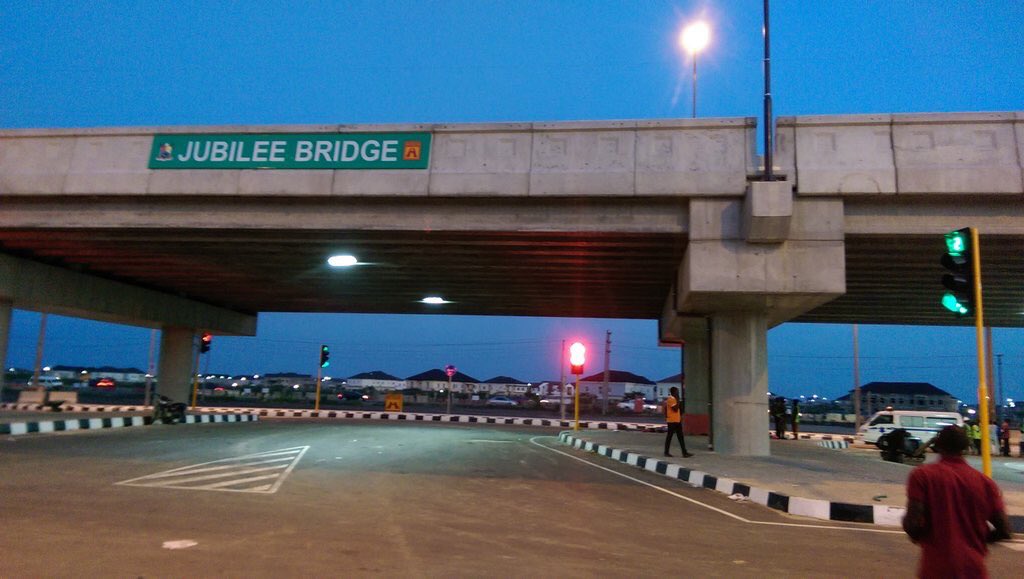 Ajah. Credit:www.naijawinelovers.com
Founded about 350 years ago by the Ogunsemo and Ojupon families, Ajah is one of the fastest-growing areas in Lagos. It used to be barely grassland with trees and water until Chevron came to the area and major development began.
It is said that Ajah has been inhabited for centuries, dating back to the arrival of the Portuguese and the beginning of the slave trade in 1704, when Lagos was transformed from a fishing village to a city. In the past, the residents of Ajah were fishermen and hunters.
Ajah is located on the eastern side of Lagos, within the Lekki, Eti-Osa LGA, with VGC to its left and Epe to its right.
In this guide, you will find out about:
Ajah Map. Credit: Google Maps
Do you know that Ajah is the best option for people who want to stay on the island but don't have the financial means to live in Ikoyi or VI? If you're looking for a place to stay on the island of Lagos that won't break the bank, Ajah is the place to go.
Ajah gives you the opportunity to live on the island while still saving money. It's definitely a win-win situation!
Because of its affordability, the area is home to a mix of high, low, and middle-income earners. Sangotedo, Badore, and Addo are popular areas in Ajah. Ajah is quickly becoming a popular place to rent, buy, and construct homes.
Ajah Market. Credit: VisitNigeriaNow
Ajah caters to the needs of its residents by offering a plethora of shopping opportunities as the city grows in popularity. The neighbourhood is littered with shops, markets, malls, supermarkets, and stalls.
Along the Lekki-Epe expressway is the Ajah shopping mall. It's a two-story, U-shaped structure with a variety of grocery, cosmetics, salon, and clothing stores.
Check out the well-known Ajah Market if you're looking for an open-air market. The market is well-known for its large selection of low-cost household items.
Adeyemi Shopping Complex, Aliba Supermarket, Blenco Supermarket, Eleganza Shopping Mall, Novare Mall, and others are some of the other shopping options in Ajah.
Estate Apartments. Credit: nigeriapropertycentre.com
Despite the fact that Ajah is home to people from all walks of life, there are numerous estates in the area for those seeking extra security and exclusivity.
Mid and high-income earners are catered for in estates like Thomas Estate, which is located along the Lekki-Epe expressway. It's one of many estates where residents bought land and built houses of their own design before banding together to form a residents' association. They assist themselves with services such as security and waste disposal.
Seaside Estate, Ocean Palm Estate, Peninsula Estate, Peaceville Estate, Royal Gardens Estate, Sunview Estate, Divine Homes, and others are notable estates.
Coney Island Beach. Credit: Travelwaka.com
When you're in Ajah and want to get a taste of the local culture, take a day trip to a restaurant, the beach, the cinema, or one of the many other fun places in the area.
Coney Island in Eti-Osa is one of Lagos' most beautiful beaches. Look no further if you're looking for pristine white beach sand, a beautiful view, and delectable food. The graffiti and artwork in the space are also noteworthy. Cabanas, restaurant, bar, garden area, beach volleyball, quad bike, beach sports, and a beach club are among the amenities available.
The Redline Leisure beach resort is located 10 kilometres from the Abraham Adesanya Roundabout in Ajah. Swim in their seaside pool, walk on the beach, go horseback riding, eat from their restaurant menu, and participate in beach sports on their mini field. If you're looking for a bite to eat, stop by Chicken Republic or Mega Chicken, order a pizza from Dominos, or stop by Niyahs Dining for a cocktail and a Nigerian meal. Some of the other places to eat are African Chicken restaurant and bar, Spice Bowl restaurant, Amala Village, and others.
Fair Acres, located in Awoyaya, is a world-class park. It is a private country club that offers a variety of activities to its members, guests, families, and children. There is a kayaking lake, a world-class pool, a play area, a picnic area, a gym, a volleyball court, a restaurant, a bar, and an event venue, among other things.
For those seeking relaxation and self-care, Daview spa and Jobies beauty spa offer pleasant spa sessions. And for movies, Sky cinemas and Genesis cinemas in Sangotedo have the latest releases and blockbusters.
Dazey lounge and bar. Credit: https://theplatformonline.com/
If you want to have a good time on a night out, Ajah has a variety of places to visit. There are lounges, bars, and nightclubs all over the place. Simply choose your favourite.
Trojan nightclub, Dazey lounge and bar, Dice Lounge and Restaurant, Lounge 18, Bims Garden, and Nucleus Lounge Bar and Club are all great places to visit. There's also Coney Island, where you can visit the beach club.
Lagos Business school. Credit: Lbs.edu.ng
Early education ensures a child's development, and the best schools in Ajah provide the ideal environment and teaching conditions for students.
Crane College, Busy Minds College, Jesilo High School, Lakefield Schools, Edidot College, Alpha Covenant Heritage School, Lakewood British School, Learning Ladder Montessori Schools, Readington School, Amber Ville School, Goldenline School, and others are among the schools that have made quality education accessible.
Ajah is also home to the Lagos Business School Main Campus. This is a Pan-Atlantic University graduate business school dedicated to the creation and transmission of management and business knowledge to its students.
Do you want to know how much it would cost to live in Ajah? Here are the average property prices in Ajah, Lagos.
Some available property in Ajah