Elevation of Shomolu. Credit:Worldwide elevation map finder
Shomolu is a Lagos State Local Government Area. It arose from the former Mushin District Council on May 27, 1976. This was due to the Shomolu region's traditional rulers and upper class lobbying for the right to self-government. Mushin East Local Area was the original name.
The Yorubas are the primary inhabitants of Shomolu. The Egbas', Aworis', Ilajes', and Ijebus' are the most numerous. However, other ethnic groups from the country's east and north are also well represented in the Local Government Area.
Shomolu is surrounded by a number of diverse communities, including Anthony, Obanikoro, Bariga, Akoka, Onipanu, Pedro, and Igbari.
In this guide, you will find out about:
Printing hub in shomolu. Credit:Olis
Shomolu is home to Nigeria's largest printing industry, which employs a large number of people. The printing industry in the United States is one of the most diverse in the world, with a wide range of products and services. A large number of printing presses can be found in and around Shomolu, resulting in most buildings serving as both residential and commercial architecture. Young people have also benefited from the availability of these printing presses; as of 2010, the printing press employed more than 15,000 people in a variety of positions.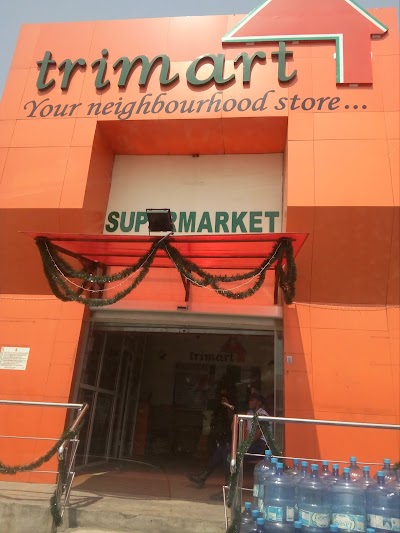 Trimart stores. Credit: Maps.net
Shopping has never been more appealing than it is in Shomolu, which has a diverse range of supermarkets, markets, and shopping malls where you can find anything you need.
Abraham shopping complex is a multi-purpose shopping centre that offers a wide variety of commodities at reasonable prices, including clothing, household items, food items, hair products, electrical appliances, books, and many other items.
The Obeezi fashion mall, as the name implies, is one of the best places in Shomolu to shop for high-end fashion products of the highest quality. They provide dependable customer service and also provide delivery services across states, with the option to pay on delivery if you prefer it.
It is a standard walk-in supermarket that is well-stocked with just about anything you could possibly need. Provisions, consumables, and stationery, among other things, can be purchased here at a reasonable price.
Other places to shop include Butter & Bee supermarket, Adidde supermarket, Tetowal shopping plaza, Payless supermarket, Choice shopping mall, and a slew of other establishments in the area.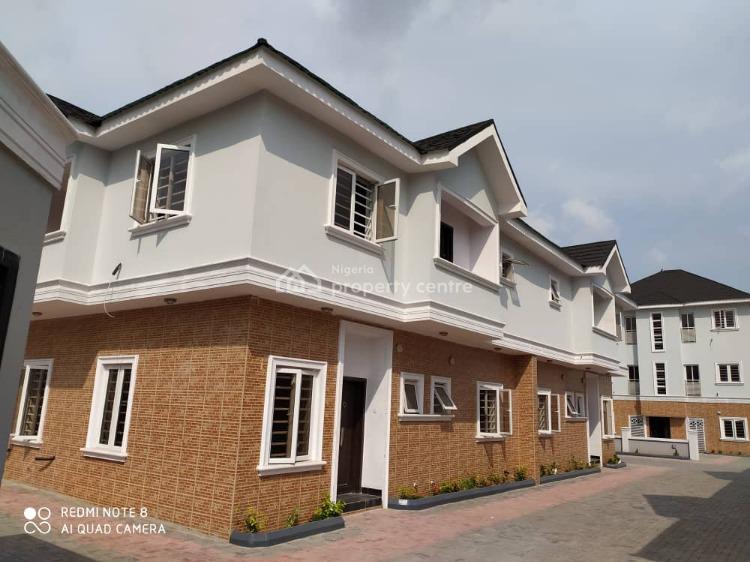 Property in Palmgrove Estate. Credit: Nigeriapropertycentre.com
Although there are not many estates in Shomolu, there are still some decent options if you want to live in one.
Palmgrove estate is like its own little world. Within the estate, they have all of the necessary infrastructures such as hospitals, gyms, churches, guest houses, mini marts, and so on. The estate is well-secured, and the environment is always kept clean and beautiful, with a steady power supply. This area is reserved for Shomolu's high-income residents.
Grace Estate, another estate in Shomolu, is a residential gated community located in a central location, making it easily accessible. The houses in this estate are beautifully designed, and the overall atmosphere is cool and calm.
Narita Waterfront Jetty. Credit: Twitter
Shomolu, despite being a residential suburb, has a plethora of places to hang out and chill.
The Bariga Waterfront Jetty is a cutting-edge jetty in Ilaje. You can take a leisurely boat ride here or travel to Ikorodu, Lagos Island, Lekki, or Ajah. It is also a great place to hang out with friends and family while watching sports. It has a beautiful view of the ocean, and the soothing sound of the waves adds to the tranquilly of the setting.
Alao, also known as Bashorun Park, is a great place for open-air relaxation, family picnics, and quick get-togethers with friends. It is easily accessible and offers a respite from the hustle and bustle of Lagos. If you prefer indoor entertainment, E Planet is a lounge and game centre where you can unwind. It also serves as a party venue. You can spend your time playing video games, snooker, and drinking.
Emily Empire is a restaurant that specialises in finger foods such as small chops, fried yam and sauce, grills, asun, toast bread, shawarma, and other similar items. The word on the street is that they have the best chicken in Shomolu. They can also be hired for parties and deliveries.
Park and Chop Kitchen specialises in African dishes like Amala and Ewedu, Fufu, Ogbono, Efo riro, Ogufe, Edikang Ikong soup, moi moi, and others. Other fantastic places to eat include Pancake Hub, Soul Food, Chicken Republic, Luto's Grill, Phemat Pasta and Grill, and others.
D' Oge Spa is a good option for body pampering and therapy. Everything about this place is relaxing, from the ambiance to the friendly employees who are dedicated to relieving your body of the stress that comes with living in Lagos.
Beeriga. Credit: Twitter
Shomolu's vibrancy does not end at the end of the day, but continues well into the night. The night is when Shomolu truly comes to life.
Qube Lagos is a lovely, cosy place to relax and bond with family and friends during the day, as well as a similarly cool spot to cool off after a hard day's work. Consider a place with an open air setting where you can sit and listen to cool music while sipping a cold drink and snacking on small chops... Is it not that incredible? The location is Qube Lagos. It is not just the lovely ambiance and delicious food; it is also reasonably priced.
Lounge 51 Snooker is the place to go for guys who enjoy playing snooker. They have a good snooker table and a fun atmosphere in general. Pay a visit and enjoy an entertaining game of snooker.
Beeriga is a wonderful place to unwind and relax. It's suitable for group hangouts, romantic dates, solo hangouts, and everything in between. You can watch football games on a big screen with an energetic audience here, and you may even get to see artists perform live! It cools down, and the view is the best part. Beeriga, which is located inside the Bariga jetty, has a view of the third mainland bridge.
Other cool places to hang out at night include Ocean Waves, Dimples bar and lounge, Blue Spot and Barz bar and lounge, Ice Code Bar, and others.
Firm base school. Credit: Worldorgs.com
The value of a good education should never be underestimated. You can rely on Shomolu's standard schools to provide your children with the necessary quality education.
Crown Gate School is one of many high-quality schools in Shomolu where you can enrol your child or children to receive the best education possible. They provide holistic education for the academic, intellectual, physical, spiritual, social, and emotional development of the whole child.
Engreg schools have adequate facilities to support their students' learning processes, as well as an equally suitable environment. They also participate in inter-school competitions, which broaden students' knowledge and boost their confidence.
Firm Base schools offer a diverse range of academic and extracurricular activities to their students. They have a good staff that is dedicated to getting the most out of your children and a welcoming environment.
Other schools where your children can be enrolled include Little Rock Schools, Mountain Top Schools, Holbrook Schools, Golden Anchor High School, Merry Gold School, Funktob Schools, and so on.
Do you want to know how much it would cost to live in Shomolu? Here are the average property prices in Shomolu, Lagos.
Some available property in Shomolu