Lekki Phase 2. Credit: independent.ng
A few years ago, after Lekki Phase 1 became a haven for the wealthy, there were cries from those who still wanted to build homes in the Lekki Axis. The Lagos State government designed the Lekki Phase 2 scheme in response to these requests.
Many people who wanted to own properties in the Lekki area wasted no time after this scheme was designed, and Lekki Phase 2 became the most sought-after location.
Lekki Peninsula Scheme II, also known as Lekki Phase 2, is located on the island and falls under the Eti-Osa LGA. It has a land area of over 500 hectares.
Ajah, Okunaja, Victoria Island annex, and Ikoyi are among the neighbourhoods surrounding Lekki 2.
In this guide, you will find out about: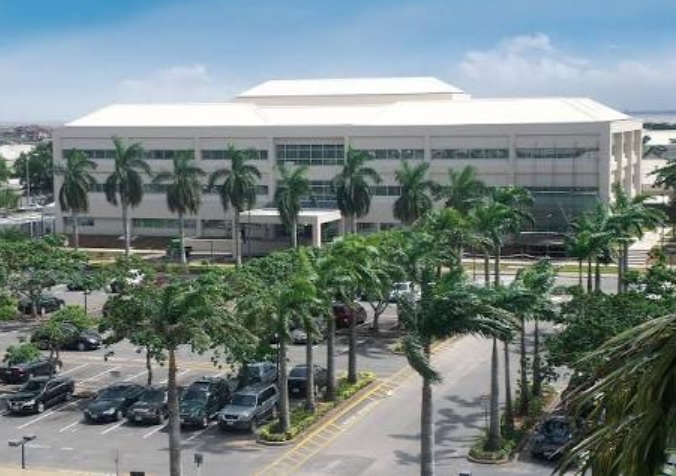 Chevron. Credit: Google
Would you have guessed that Lekki phase 2 is home to Africa's longest suspended canopy walkway? I seriously doubt it.
Many tourists visit the 'Lekki Conservation Centre' in Lekki Phase 2 to climb and experience the suspended canopy.
One of Nigeria's largest oil producers, Chevron, is also located in Lekki Phase 2. Exploration, production, blending, manufacturing, and marketing are all part of Chevron's operations in Nigeria.
Many energy services, petroleum, and gas companies, such as Arion Energy Services Ltd, Cydene Energy Services, and Sea Petroleum and Gas Company Ltd, are located in Lekki Phase 2.
Atlantic Centre. Credit: Google
Get in here, shopaholics and shopaholics-to-be! Lekki Phase 2 is now open and ready to enhance your shopping experience.
One of the most popular places for family outings and shopping sprees is the Atlantic Shopping and Entertainment Centre. There is a supermarket, restaurants, an eye clinic, and a lounge that can be used as a workstation if you need to work somewhere other than your home. In the arcade, you will also find baby and toddler-friendly games, as well as a cosy and comfortable cinema.
The Circle Mall is shaped like a circle, and it has a lot of stores within its walls, as its name suggests. Miniso lifestyle, Shoprite, Scanfrost, Rhapsody's, and a food court with a variety of restaurants are among them. The mall also has plenty of open-air parking right in the heart of it.
You are sure to find everything you need for your home at SPAR. It is one of the largest SPAR branches in Lagos, with plenty of parking. Electronics, groceries, furniture, and other items are among the items available.
BabyBliss Shop is the place to go for expectant mothers and nursing mothers, as well as anyone looking for baby shower or naming ceremony gifts. This store has a large selection of high-quality, efficient products and even provides online shoppers with delivery services. The best part is that the costs are reasonable.
Cherub Mall, Lolite Plaza, and Ocean Bay Arcade are among the other shopping options.
Chevyview Estate. Credit: Nigeria Property Centre
The estates in Lekki Phase 2 are known for their luxury and tranquilly. This means that, depending on your needs, there are plenty of estates to choose from.
Crown Estate is a great place to live if you enjoy tree planting or want to live in an environment with a lot of trees and plants. The estate is clean and quiet, and the atmosphere is calm and refreshing.
Chevyview Estate boasts of good security, ample power, and a cool and tranquil environment, among other things. A bank, a school, a hotel, and a number of businesses are also located on the estate. It is directly across the street from the headquarters of Chevron Nigeria Ltd, one of Nigeria's largest oil companies. The majority of the homes are duplexes (semi- and fully detached), and the majority of the residents are upper-class.
Lekki Gardens Estate, New Horizon 2 Estate, Richmond Gate Estate, Atlantic View Estate, and Ocean Bay Estate are among the other estates in Lekki Phase 2.
Lekki Conservation Centre Canopy Walk. Credit: Google
When you visit Lekki Phase II, you can expect a fun-filled day full of exciting and unforgettable experiences.
The first place you should go while you are here is the Lekki Conservation Centre, which has Africa's longest canopy walk. This is a must-see for those who enjoy adrenaline-pumping adventures and want to overcome their fear of heights. Tour guides are available to assist you and provide information about the conservation centre.
You can also climb up to the tree house, visit the family park's basketball and volleyball courts, or play a game of giant chess on the floor. At the LCC, there are several sheds where you can have a picnic or some alone time.
Children and adults can enjoy a variety of outdoor and indoor games such as water splashing, rides, bumper cars, swings, go carts, and trampolines at Dream World Africana. After all of the excitement, there is a food court to replenish your stomachs.
Leisure Sports Paintball is a great place to go if you want to play paintball. This is a team shooting sport in which players eliminate opponents by hitting them with capsulated paint balls that break when they hit them. If you want to have a good time while paintballing, bring your friends along because the more the merrier! Paintball is also a fantastic place for basketball and volleyball fans.
Inside Circle mall's Filmhouse Cinema, you will find the latest releases in a variety of genres to keep you relaxed and entertained.
Different restaurants in Lekki Phase II will satisfy your taste buds. JamRock Caribbean Cuisine serves super spicy food, Jamaican rice, jerk chicken, cold coconut water, plantain, rice, beans, and other Caribbean favourites. The restaurant's setting, cuisine, and music are all designed to give you a taste of Jamaica.
Fitnfab Kitchen, The Moon, Maddie's Place, Peninsula Kitchen and Bar, Oh My Grill, and Levelup Restaurant and Bar are among the other restaurants worth visiting.
If you enjoy the sea, you should pay a visit to Alpha Beach or Lori Tosan Island.
At Irish Medspa and Beauty Home, Radiance Splendour, Medi-spa and Salons, or En-Ryan Aesthetics and Spa, discover the secrets of relaxation.
FoliXx Lounge. Credit: viewlagos.ng
Bars and clubs in Lekki Phase 2 are ready to provide you with an unforgettable nightlife experience. You have complete control over the food, drink, and music for the duration of the evening.
Xovar is an indoor and outdoor club with a bar. There are separate sitting areas for those who prefer privacy and those who prefer to mingle with the crowd. Every week, there is karaoke and a live band, as well as ample parking for those driving. Catfish barbecue, fried yam, Singapore noodles, peppered goat meat, jollof rice, catfish pepper soup, and other dishes are available.
If you want to "chill" with Lekki Phase 2's big boys and girls, go to FoliXx Lounge. The venue is enormous, with an open roof upstairs, a snooker arena downstairs, a separate bukka building, and a car wash facility all on the same property. Their food is also delicious.
Windlounge's rooftop outdoor restaurant offers a great view. It is a cool place to hang out and relax while listening to good music because of its atmosphere. If you want to stay the night, it also has a hotel.
Famous Club and Mavaro Night Club are also worth visiting.
Glowfield International School. Credit: Google
Lekki Phase 2 is home to some of the country's best schools. The schools in this area provide high-quality education, as well as experienced teachers and pleasant learning environments.
Laura Stephens is known for its warm and welcoming family atmosphere and offers preschool, primary, and secondary school education. The school provides a stimulating environment in which children can participate in a variety of exciting learning opportunities.
Miclas College offers a comprehensive education in a safe and supportive learning environment, instilling knowledge and morals in students. There are also well-equipped Laboratories, a Fine Art Studio, a Basic Tech Workshop, a Sick Bay with a qualified Nurse, a School Hall, an ICT Room, a Home Economics Room, a Cloth/Textile Room, a Modern Library, and a well-equipped Recreation Hall.
Glowfield International School, Lekki Peninsula College, Dolton International School, Silversands Hall School, and Covenant Hall School are some of the best and most prestigious schools in Nigeria.
Do you want to know how much it would cost to live in Lekki Phase 2? Here are the average property prices in Lekki Phase 2, Lekki, Lagos.
Some available property in Lekki Phase 2