Orile-Iganmu Road. Credit: sunnewsonline.com
Iganmu is a residential and commercial community in the Surulere neighbourhood of Lagos mainland. It has a population of approximately 200,000 people.
It is located strategically between Lagos Island and the rest of Lagos mainland. It conveniently connects both areas. Because of this fact, it is a top choice location to live in.
Areas surrounding Iganmu include Alaka, Alagbede, Orile, and Iponri.
In this guide, you will find out about:
The Second World Black and African Festival of Arts and Culture (FESTAC 1977). Credit: moma.org
Isn't it amazing to look back in history and remember that the only Pan-African Arts and Culture Festival that ever took place in Nigeria was hosted In Iganmu?
You may have heard of the Second World Festival of Arts and Culture (FESTAC) that took place in 1977. This festival was a major international festival that lasted a month and celebrated and showcased African culture to the world through music, fine art, literature, drama, dance, and religion. There were approximately 16,000 participants representing 56 African nations and African Diaspora countries who performed at the event. The festival facilitated global acceptance and access to global outlets for black and African artists. It was held in four major venues, one of which was the National Theatre, Iganmu.
Do you also know that the pioneer and largest brewery company in Nigeria has its headquarters in Iganmu?
Since its humble beginnings in 1946, Nigerian Breweries Plc has grown to become the country's largest brewing firm, with 11 breweries, two malt plants, and 26 sales depots serving the Nigerian market and neighbouring West African countries. The headquarters is located in "Iganmu House," a massive structure on Abebe village road, Iganmu. The company takes pride in using ethically sourced raw materials to create high-quality brands that satisfy customers. Among their many products are alcoholic drinks like Star Radler, non-alcoholic drinks like Maltina, and energy drinks like Climax.
Big Choice Supermarket. Credit: big-choice-supermarket.business.site.
Big Choice Supermarket is a local grocery store where you may get a good deal on household and food items. The management team is really helpful and consistently provides excellent customer service.
At First Faith Supermarket, you may get a wide range of items such as biscuits, cereals, toilet paper, soap, and cosmetics at competitive prices.
Yomi Casual Clothing Store is a great place to go if you want celebrity-style clothing and designs. This high-end fashion firm specialises in tailor-made African designs. The designs are beautifully detailed and intended to make each customer stand out in terms of style. They have established an exceptional standard for attracting celebrities and other prominent members of society.
Lush Hair is a Nigerian extension company that aims to make Nigerian women feel attractive and confident. Their items are available in a variety of colours, textures, and styles. They have a hair extension supply outlet in Iganmu where females in the area can get their hair attachments at reasonable pricing.
Perishable food items are also available at various open-air marketplaces around Iganmu. Among them are the Ijesha, Orile, and Aguda markets.
Property in Iganmu. Credit: nigeriapropertycentre.com
One of the best options for consideration in the area is James Island Estate. It is adequate, pleasant, and roomy. Fortunately, owning a home in this area is not too expensive.
Alaka Estate is a tranquil estate near Iganmu with adequate security and decent roads. Within the grounds are several schools and churches. One of its major highlights is its serenity.
Royal Estate is very close to Iganmu and has two phases; Phase 1 and 2. Both estates are serene and cosy. Security is top notch and the area is family friendly.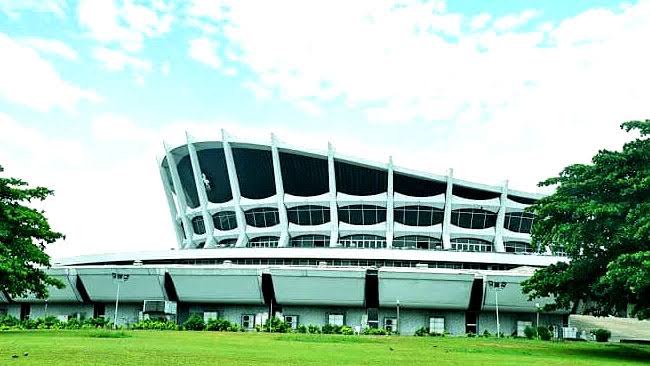 National Arts Theatre, Iganmu. Credit: channelstv.com
The National Arts Theatre is a multipurpose national monument dedicated to the preservation and promotion of Nigerian culture and art. There are cinema halls where stage performances can be shown, conference and exhibition halls, and a historical museum with materials from the 1977 Festival of Arts and Culture. With a seating capacity of almost 13,000 people, the theatre is a prominent tourist destination. It is also a great place for picnics because of the quiet and inviting atmosphere.
Kernel Park in Iganmu is a lovely and peaceful leisure park. It is the place to go if you want to have a good time and participate in one or two sporting activities. On the premises, there is a football pitch, a basketball court, a lawn tennis court, a children's play area, and a relaxing hut. On weekends, the park can also be used to host events such as birthday celebrations. There is no entrance fee, which is great news for potential visitors.
If you want to pamper your skin while you're in the neighbourhood, visit Imanidee Beauty Plus Spa for facials, manicures, pedicures, and massages.
Barely seven minutes away from Iganmu, in the heart of Surulere, is the famous Leisure Mall. As the name implies, it is a convenient shopping and entertainment hangout spot. You can watch a movie, eat at one of the restaurants, shop, visit a spa, or play indoor games at the mall. Adeniran Ogunsanya Mall is right next door and offers nearly the same type of entertainment. Filmhouse Cinemas provides a fantastic viewing experience for movie fans. Grab some popcorn and a soft drink before watching your favourite blockbusters on the big screen.
Top restaurants around the area include Sooyah Bistro, China Garden, Domino's Pizza, Chicken Republic and Bukka Hut.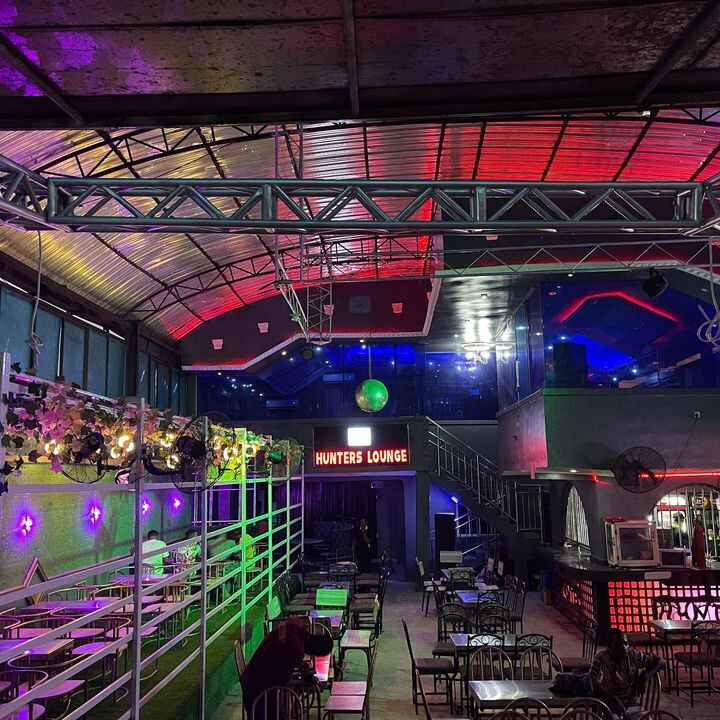 Hunter's Lounge, Iganmu. Credit: barpubmeta.com
There are not many lounges and clubs within Iganmu, but thankfully Iganmu is seated nicely within Surulere, a hotspot of Lagos, so your options are still inexhaustible.
Hunter's Lounge in Iganmu is an excellent place to go out at night. You can enjoy a taste of their fish or varied meat while chilling, along with any drink of your choice. The Cabin in Bode Thomas has an amazing ambiance with excellent food. It is an intimate lounge that offers an array of drink options and great music for a Friday night out.
The Place nightclub comprises comfortable VIP areas, rooftop lounge and daily lineups like; Loud Wednesday, Cruise Thursday, Spotlight Saturday etc. Ladies are given free drinks on some days.
Oldskool Generations Spot in the National Stadium Complex is an highly rated outdoor bar for chilling with your catfish and drink. They have a stage that offers live performances and shows especially on weekends.
X-Factor Lounge, Zeros lounge, Admirals restaurant and bar, Fortys bar and lounge, Jacoin sports lounge, Lions Den, Ace bar and lounge, Lavender Nightclub, Lounge 38, etc are other bubbling spots within Surulere.
Rainbow College, Iganmu. Credit: facebook.com
The Lagos State Government owns and funds Government College and Secondary School, which is an all-boys day school. Standard laboratories, a library, clean classrooms, a backup generator, and experienced teachers are all available at the institution. It is rumoured to be one of Nigeria's best-equipped state-owned colleges.
Rainbow College is a prestigious secondary school known for academic success, high moral standards, and extracurricular accomplishments. It is a beautiful, clean, and secure institution.
Itolo Girls Junior Secondary School was established in January 2003 as part of the federal government's Universal Basic Education Scheme. The school has a lovely and welcoming learning environment, as well as pupils who thrive in both internal and external examinations.
Goke Progressive Nursery/Primary Schools provide a high-quality, low-cost education. It is a fantastic option for your kids or wards.
Auxin Private School and Aquinas Private School are two more options for education. Whatever type of school you prefer, whether boarding or day, mixed or single sex, rest assured that such school exists in Iganmu.
Do you want to know how much it would cost to live in Iganmu? Here are the average property prices in Iganmu, Lagos.
Some available property in Iganmu