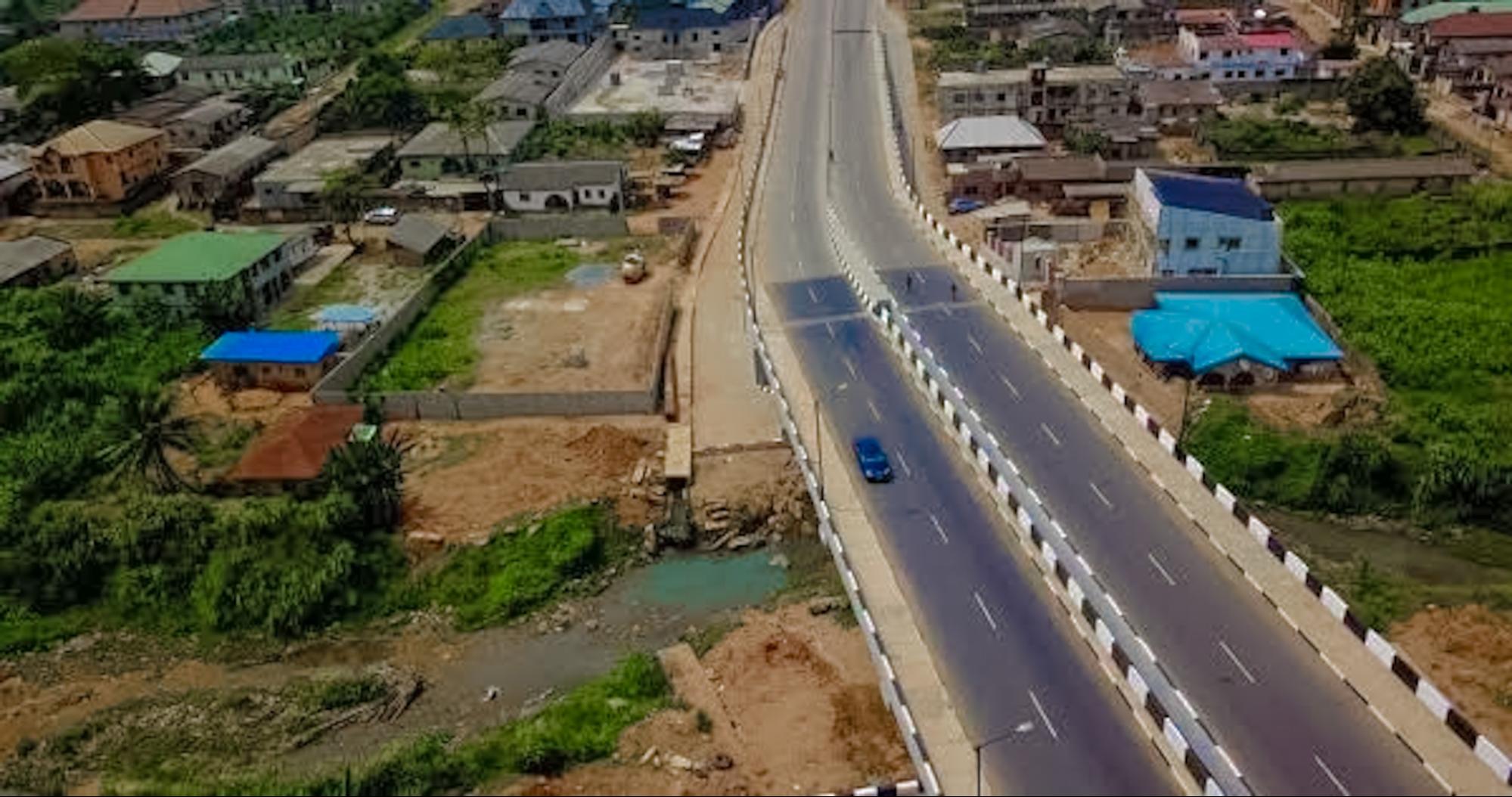 Ayobo. Credit: thenationonlineng.net
Ayobo is a high-density suburban district in Lagos State's Alimosho Local Government Area.
It is the last town bordering Aiyetoro, Ogun State, and shares the Local Council Development Area with Ipaja. According to the 2006 census, it had a population of approximately 633,009 people.
The history of Ayobo can be traced back to the historical movement of Prince Olalore (who happened to be Oduduwa's grandson and a great hunter and fisherman) from Ile-Ife. According to legend, the prince migrated with his immediate family and followers from one settlement to the next, establishing hunting steads and fishing points along the way, until they finally settled at Iga-Aperi, which was a jungle full of cats. As a result, hunters named the settlement Igbo-Ologbo (Forest of Cats).

It was not until 1941, following a ruling in favour of the Baale of Igbo-Ologbo on the right of ownership of the land, that the name was changed. According to reports, when the indigenes returned from the court in Lagos, they rejoiced and sang "A-yo-bo-lowo-ota Igbo-Ologbo" (we are liberated from the enemies of Igbo-Ologbo). In consultation with the chiefs and kingmakers, the Baale eventually changed the name to Ayobo land.

Megida, Isefun, Olorunisola, Bada, Sabo, Kande-Ijon, Orisumbare-Ijon, Jagundeyi, Alaja, and other sub-towns are located within the town. Atan, Ipaja, Igbogila, and Asipa are nearby cities and towns, and the nearest major cities are Ikorodu, Shagamu, and Abeokuta.

In this guide, you will find out about: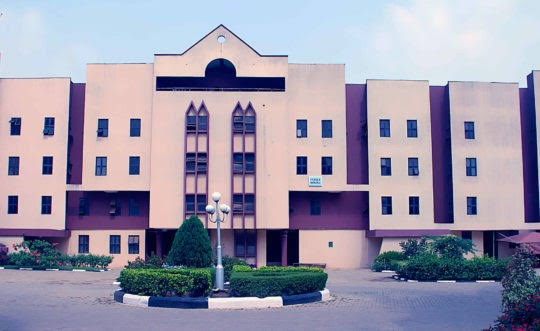 Anchor University, Ayobo. Credit: pmnewsnigeria.com
Despite its small size, Ayobo has a lot of interesting things to offer.
Its most notable sub-towns are Megida and Isefun. Anchor University, a private Christian university owned by Deeper Christian Life Ministry, is located in Megida, the capital city. It was founded in 2016 and serves as a learning centre for holistic human transformation and development.

Isefun/Kande-Ijon, on the other hand, are home to one of Lagos' modern waterways, which can be used by boats and ferries. This waterway was formed when a pier known as the Ayobo-Ijon Waterfront Facility was built on a tributary of the River Owo (which connects Lagos and Ogun States). Because of the state of the roads leading to it, many Lagosians are unaware of its existence. Former Governor Bola Ahmed Tinubu built the pier during his final days in office.

Another intriguing fact about the town is that the Lagos state government, in collaboration with the United Arab Emirates (UAE), has completed plans to build a world-class Lagos Cultural Heritage Centre in Ijon, Ayobo-Ipaja. The centre will foster the expression of Lagos state's ways, such as customs, practises, places, objects, artistic expressions, and values. It has been revealed that this project is expected to boost economic prosperity and increase the host community's and its surroundings' internally generated revenue.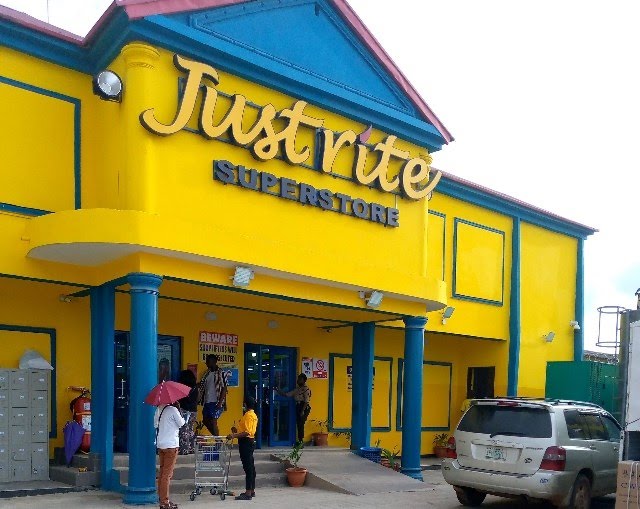 Justrite Supermarket. Credit: alimoshotoday.com.
It will interest you to learn that Ayobo is home to a plethora of commercial enterprises that cater to the needs of its residents.
Justrite Supermarket is one of several options for shopping. It is a new branch that opened in 2021 and is located at Gate roundabout. This supermarket has all of the necessities for the average household on its shelves, all at a reasonable shelf price. It is a fun and convenient place to shop.

Another excellent option is Springfield Supermarket. It is a 4-star rated store that sells quality consumer goods and products such as baby products, beauty and health care products, and many more.

If you prefer to do your grocery shopping in an open market, Ayobo Market is a good option. It is a new and expanding market that opens at 8 a.m. and closes at 6 p.m. daily. Sheds are well-placed, and the general market atmosphere is lively and buzzing. Fresh fruits and vegetables are available at reasonable prices.

Visit His Mercy Shoes and Bags Store for all types of leather materials such as trendy handbags/souvenir bags, shoes, and belts.

Apartment in Ayobo. Credit: nigeriapropertycentre.com
Ayobo is one of Lagos' most affordable neighbourhoods. You may prefer to stay in one of the estates available for added class and security.
Victorious Estate is a lovely estate with a safe and welcoming environment. Getting a spot here can be considered a victory.
Abiola Estate is another notable estate in Ayobo. It is clean, well-organized, and, of course, reasonably priced.
More estate housing options are available at Abesan Estate, Nahco Estate, Peace Estate, and His Glory Estate.
Ramosa Recreational Park. Credit: ramosapark.com
If you happen to visit Ayobo, you can enjoy a variety of locations. To make your day as exciting as possible, you can relax at a recreational facility, eat at various restaurants, and indulge yourself with a spa session.
Ramosa Recreational Park is a full-service games village and events facility. It has a calm and spacious atmosphere that is ideal for relaxation. There are swimming pools and modern sporting facilities, and the events centre can be used for any type of celebration.

If you want to pamper your skin while in Ayobo, you should definitely go to 'Iamsmyl makeover.' Body waxing, tanning, massage, manicure, pedicure, makeover, and facial treatment are among the services provided here. Palm Beach Beauty Home is another cool and decent spa that offers useful services. It is open every day, and clients must make an appointment before visiting.

There are several restaurants and fast food outlets in Ayobo where you can get the most delicious food. Chicken Republic allows you to enjoy tasty meals like fried rice and moi-moi, as well as snacks like meat pie and ice cream, at a reasonable price. Double G Foods serves well-prepared African dishes and provides dine-in, takeout, and delivery options. Other popular places that sell good food include Tommy Royals Fast Foods and Mummy T & K Restaurants.

Grills at 8 Balls and Arrow Lounge. Credit: Google
When it comes to fun places to visit in Ayobo, night owls are not forgotten. There are a number of mini bars and nightclubs that are open until late at night. Most hotels in the area have lounges to keep their guests entertained. Simply choose one.
Ami-King Nightclub is ideal for those who enjoy dancing on the dance floor. It has plenty of parking, an impressive building that houses the main dancing hall, and a low gate fee of 500 naira.

Gemini Gardens and Pub is a bar where you can unwind, have a few drinks, and enjoy yourself after a long day of activities.

8 Balls and Arrow Lounge and Immacul8 Bar and Lounge are two other places in Ayobo where you can listen to music, drink, and relax.
Students of Great Nations Ambassadors Schools. Credit: facebook.com
Many Ayobo schools are fortunate to have passionate teachers who are professionally qualified to teach their various disciplines. This is, without a doubt, fantastic news for parents who want the best education for their children and wards.
Great Nations Ambassadors Schools, an independent coeducational day and boarding school for children aged 2-10 (reception, nursery, and primary), and 11-18, is one of the leading schools in this regard (college). The school is located in the heart of Ayobo town and features world-class, cutting-edge infrastructure and learning aids, such as standard laboratories and a music studio.
Mrs. Osho I.O, a renowned educationist with over 20 years of teaching experience, owns the Daystar Group of Schools. The school has a pleasant atmosphere and provides Daycare, Kindergarten, Nursery, Primary, and Secondary education.

Prowess Hall School is a primary school in Ayobo with a happy and effective teaching staff, as well as a safe and supportive school environment, all of which contribute to pupils' intellectual and emotional growth.
Lifetime Comprehensive College is also known for developing students on all levels, including morally, socially, and psychologically.
Do you want to know how much it would cost to live in Ayobo? Here are the average property prices in Ayobo, Lagos.
Some available property in Ayobo